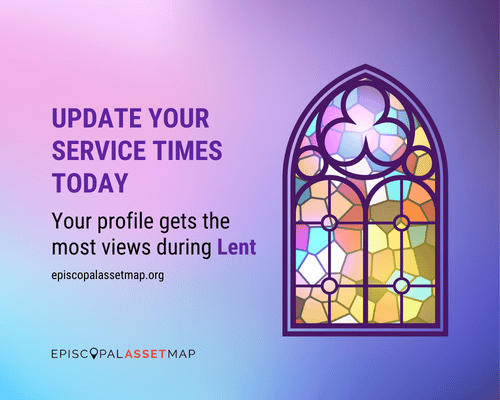 Have you updated your church's profile on the Episcopal Asset Map?
Did you know that the Asset Map gets its largest amount of visits during Holy Week and then during Advent? There are many who still seek a place of worship for Easter and Christmas or ways to connect with a new faith community during this time.
You can check the Asset Map for Maine here.
Do you need a refresher on how to update the Asset Map? Remember, anyone that belongs to the church can do this! Here is a set of video walkthroughs that will guide you.
Your update will then be sent to Maine's map administrators (Katie & Teresa) for approval.