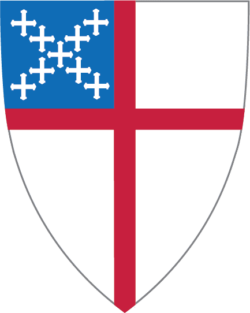 The Joint Standing Committee on Nominations invites members from across The Episcopal Church to apply for the churchwide roles listed below. The deadline to apply is April 15. Elections will take place at the 81st General Convention in Louisville, Kentucky, June 23-28, 2024.
Detailed job descriptions and application forms are available online.
Applicants do not have to be deputies to General Convention but must be members in good standing of The Episcopal Church. People may apply to be nominees for more than one position.
"We are ready and energized to find the next great group of nominees for these churchwide roles," said the Rev. Devon Anderson, chair of the Joint Standing Committee on Nominations. "This triennium the nominating committee is focused on reaching out across the church to networks, advocacy groups, bishops, deputies, and other church leadership for referrals and recommendations so our slates may more fully reflect the church's extraordinary diversity of gifts, culture, and experience."
Nominations are open for the following positions, committees, and boards:
Executive Council:
As the Board of Directors of The Domestic and Foreign Missionary Society, Executive Council members carry out programs and policies adopted by General Convention, including budgetary responsibilities.
Church Pension Fund Trustee:
Church Pension Fund trustees play a critical role in the governance and oversight of the companies that provide employee benefits, property and casualty insurance, and book and music publishing. This body makes policy decisions that affect investment strategy and policy.
General Board of Examining Chaplains:
These members write and grade the annual General Ordination Examination administered to candidates for eventual ordination as priests.
Court of Review:
This body serves as needed to address possible Title III or Title IV violations.
Disciplinary Board for Bishops:
This court of the church has original jurisdiction over matters of discipline for bishops, and hears bishops' appeals.
Joint Committee on the Nomination of a Presiding Bishop:
Members would only convene in the event that the presiding bishop elected at General Convention in 2024 cannot serve a full term.
For questions or assistance, please contact the Joint Standing Committee on Nominations.