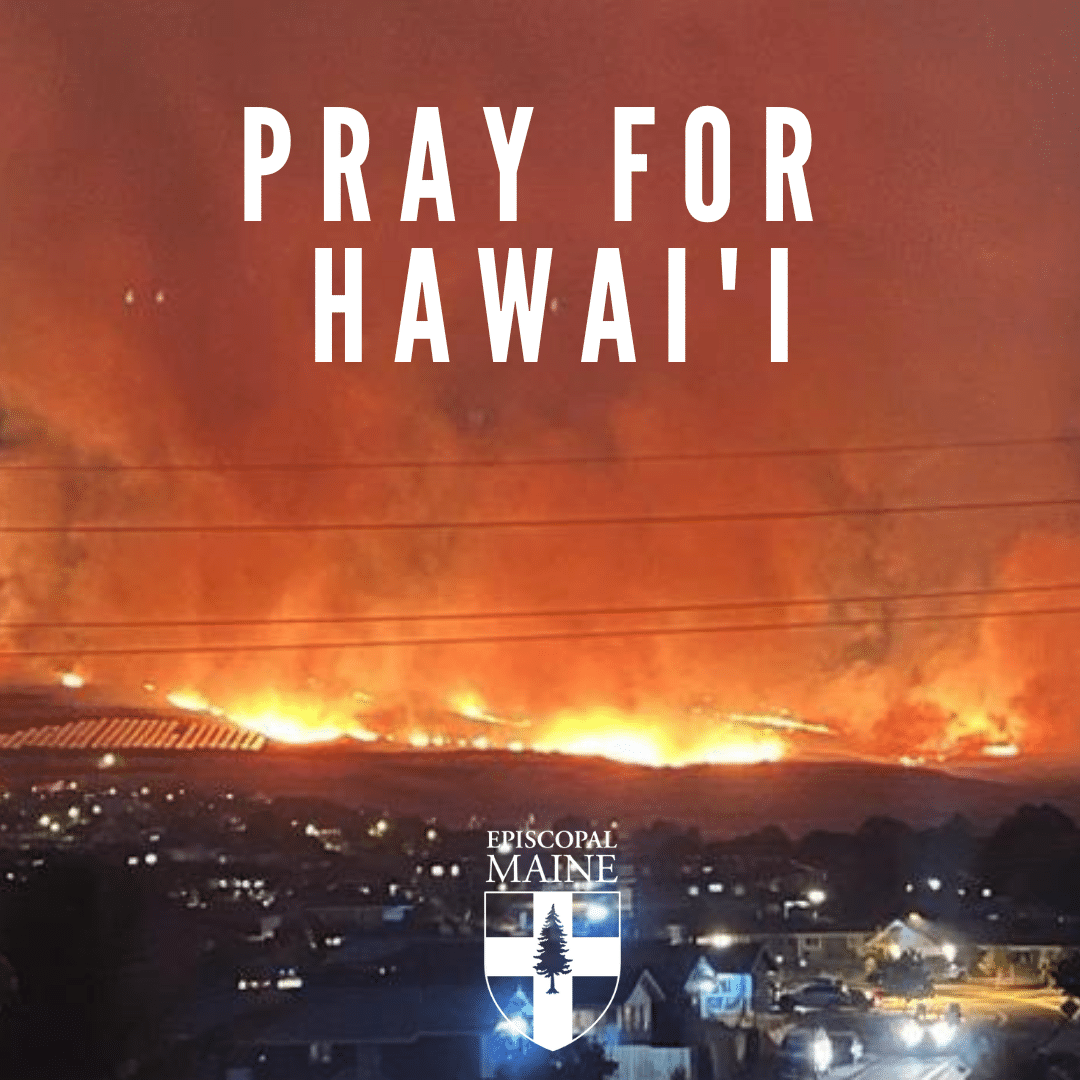 August 15, 2023
Dear Friends in Christ,
The Diocese of Maine is ready to support the people of Hawaii, and especially the people who live on Maui. The loss of life, the unfathomable destruction of Lahaina, and the accompanying trauma and grief are occasions for us to pray. Following is an intercession that you may use in your congregation.
Compassionate God, you promise to hear us when we pray. Today we lift into your healing presence the people of Maui. We pray for the dead and the dying, for those who are desperately trying to reconnect with their families, for Holy Innocents Church in Lahaina, and for those whose names are known to you alone. Draw near, O God, in this time of sorrow and anguish; comfort those who mourn, strengthen those who are weary, encourage those in despair, and lead all your children to fullness of life, through Jesus Christ, our Savior and Redeemer, who lives and reigns with you, in the unity of the Holy Spirit, one God for ever and ever. Amen.
In addition to our prayers, there is an urgent need for our financial contributions.
I am asking every congregation to consider contributing to one of these agencies:
May God keep them.
In Christ,
The Rt. Rev. Thomas James Brown, Bishop of Maine