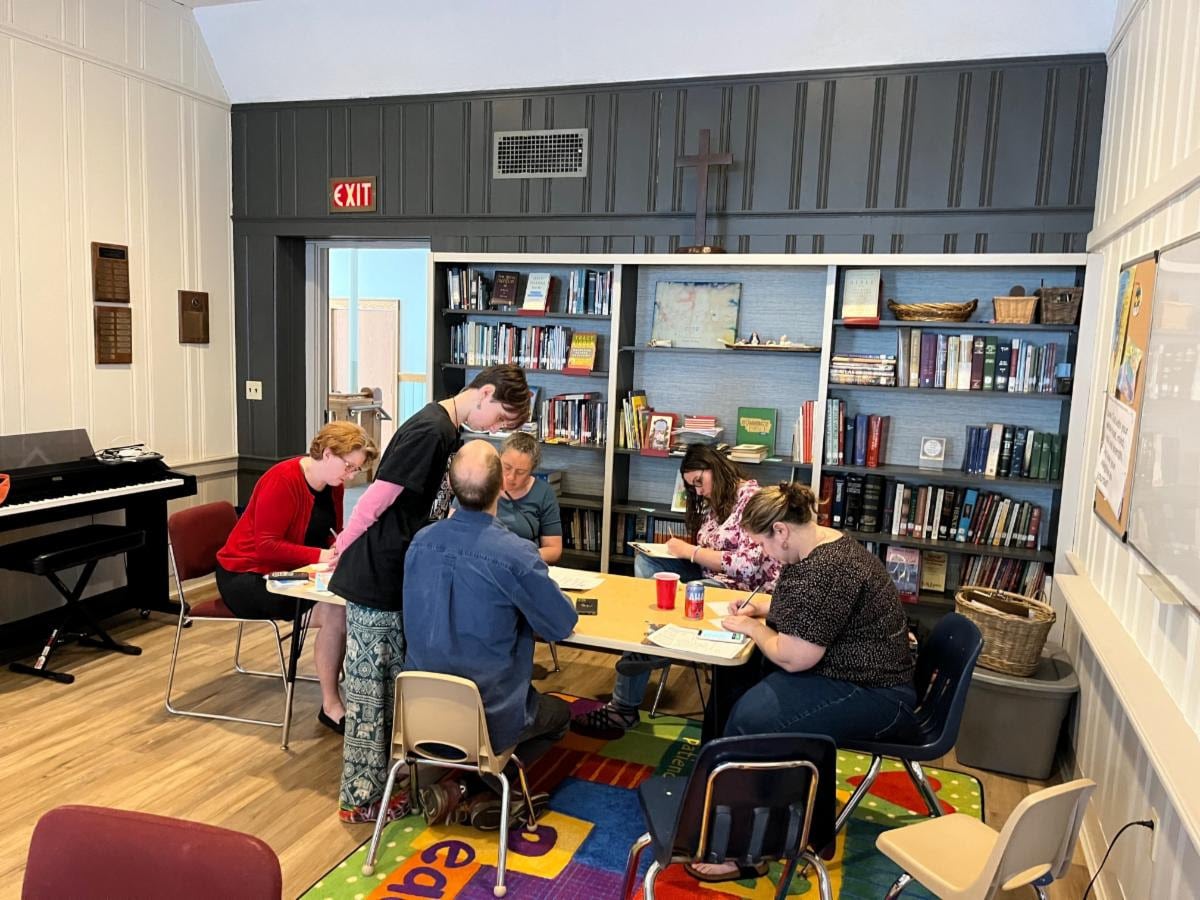 A group of Maine Episcopalians from three parishes (Trinity in Portland, St. Albans in Cape Elizabeth, and St. Ann's in Windham) recently joined forces to express their faith-based support for gender justice to their legislators. The initiative was sparked by a youth from St. Alban's, who wanted to take action against two bills before the Maine Legislature that would limit the rights of transgender and nonbinary people (LD 678 and LD 930). The group gathered at Trinity Portland, where they prayed, discussed the proposed legislation, looked up their representatives, and wrote letters. They also shared a meal and fellowship.
Do you or your congregation want to host a similar event in your community? You can find resources and ideas in this toolkit!
For more information, contact Director of Faith Formation Emily Keniston.