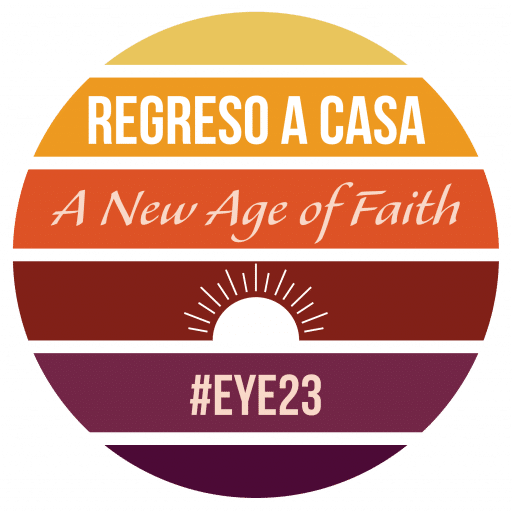 Episcopal Youth Event (EYE) celebrated its 40th anniversary this week! EYE is the church's second-largest event after General Convention, drawing nearly 1,500 young people ages 15-19 from every province every three years.
The event began on July 5 with Presiding Bishop Michael Curry's opening sermon and concluded July 7 with workshops, a climate action round table, province meet-ups, karaoke, and a closing plenary featuring Julia Ayala Harris, President of the House of Deputies.
Check out photos from our Province 1 participants below!
EYE Collect
Creator God, who empowers us in faith, be with us as we gather in a community of joy, comfort, and hope. Be with us as we celebrate our "Regreso A Casa" to a "New Age of Faith." Let your spirit move through us to broaden our minds and open our hearts to one another. Send us from this place with your strength and courage to show the world your truth and accessibility so we may know our own dignity and belovedness. All this we ask through our Lord and Savior Jesus Christ, Amen.