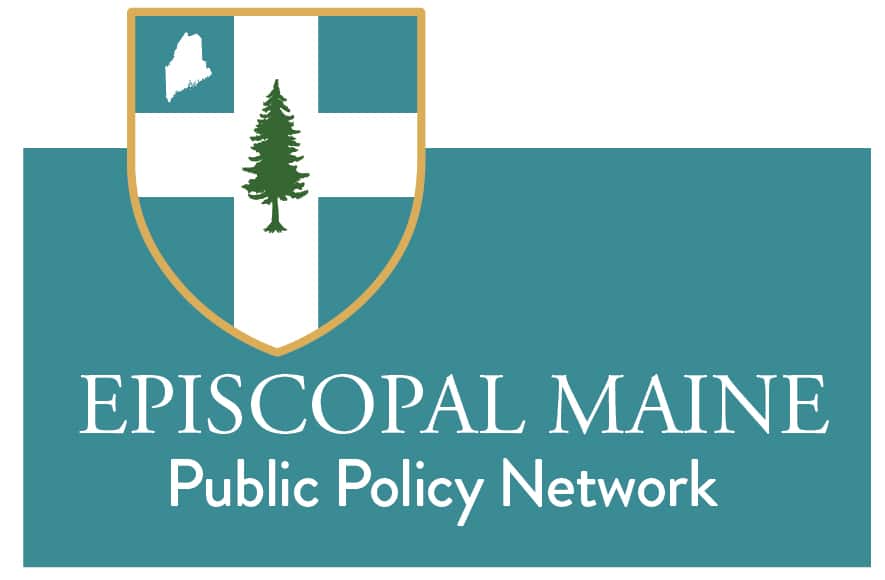 October 12, 2023
 
The Maine Council of Churches Public Policy Committee met yesterday to do a final debrief of the legislative session. I co-chair this group and was excited to meet, mostly in person, to recap the significant legislative victories we shared, address the losses, and begin a discussion about the many carry-over bills.
I have attached a separate document that includes the major bills and a brief summary of the testimony offered by myself, some of our Justice Commission members, or the Council. I'll warn you; it is a lengthy piece that some of you will think is too much while others would like more. For those of you who would like to know more, you can access the legislature home page here, or you could drop me an email.
I want to highlight the final action of the legislature or the Governor, is color-coded: green for those bills we supported that passed as well as the bills we opposed that failed, red is for bills we lost, and blue is for the bills carried over to the next session.
Heads up: you are going to see a lot of green!
This was indeed one of the longest legislative sessions that I can recall in over 20 years of working at the State House. In some ways, between the late adjournment and the ongoing committee work, the various boards, and commissions, it feels like the session hasn't ended at all.
The deadline for the legislature to submit new bills for consideration in the second session was September 29th. While those bills must be of an "emergency" nature to be allowed for consideration, we expect the new year will bring another opportunity for people of faith to make their voices heard.
It's been an honor to work with all of you and to help lead the advocacy efforts of the Maine Council of Churches on behalf of the Diocese. I often think back to when Bishop Lane asked me to fill in for a staff sabbatical for "three or four months" back in 2015 and smile. Together, we have been able to make a real difference for the people of Maine and I pray we will continue to put our faith in action and make progress in the years ahead.
Read the 2023 MEPPN Legislative Review here
Let me know if you have any questions about the report.
John Hennessy
Director of Public Policy
Episcopal Diocese of Maine