"Will you strive for justice and peace among all people, and respect the dignity of every human being?"  From our Episcopal Baptismal Covenant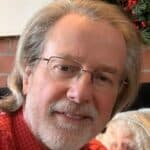 "Do justice, love mercy and walk humbly with your God."   Micah 6:8
Tonight, 48 Episcopalians (four from St. David's) gathered via Zoom to learn more about our Diocese's Justice Commission and its five justice councils:  Episcopal Peace Fellowship, Racial Justice Council, Committee on Indian Relations, Domestic Poverty Initiatives and Climate Justice Council.  It was an incredibly worthwhile use of time, a time of learning and sharing, a time of humbly walking together, a time closed by Bishop Brown.
It was a time opened by musician and nationally recognized singer Reggie Harris who taught us about "sorrow songs" sung by enslaved people, and later sung in Black churches; songs which named their pains, troubles, oppression and even death.  He spoke about how people who strived for racial justice learned that their job was not to win a battle, but to DO their part in a battle.  Great wisdom for anyone striving for justice.  You and me.  Do our part.
This session brought to mind a reply to justice work from some people in churches everywhere.
"Politics and policies have no place in the pulpit."  Church leaders used a form of this when they told Martin Luther King, Jr., to quiet down, to wait for changes.  May we talk for a few minutes about this?  Maybe how politics are not policies and advocacy?
Yes, our pulpits are not a place to endorse particular political parties or their agendas.  However, unjust policies and laws, injustices, cruelty, oppression, systemic racism, increasing manmade damage to our planet (our only home gifted to us by God), hateful actions against people due to their ethnicity, lifestyle, personal choices, religion/beliefs are not political issues.  They're cruel facts which impact us all, everyday.  Some at a distance, and some very personally.
In the Zoom chat as Bishop Brown asked for comments from anyone about things to pray for, one was the "destruction of division".  I confess – it came from my heart and lips.  I believe it came from God through me.  Division destroys any opportunity for humble listening, humble words, humble questions, humble desires to understand each other.  Jesus used his pulpits – on hillsides, in temples, in homes – to teach about injustice and called us to act – to act in love, in truth, with compassion.  Humble and powerful words from him to humble ears.
Can't we work together even as we have different opinions.  Don't we all agree on this – injustices and oppression have no place in God's world, and we're to follow Jesus's example to act?  Aren't we called to listen to each other, to serve, to heal, strive for justice and peace among all people, and respect the dignity of every human being – do justice, love mercy and walk humbly with your God?
Can you and me, all of us, listen, learn why someone feels how they do, so we can find common, solid ground which supports us until these storms are over?  We all can do our part – Together.