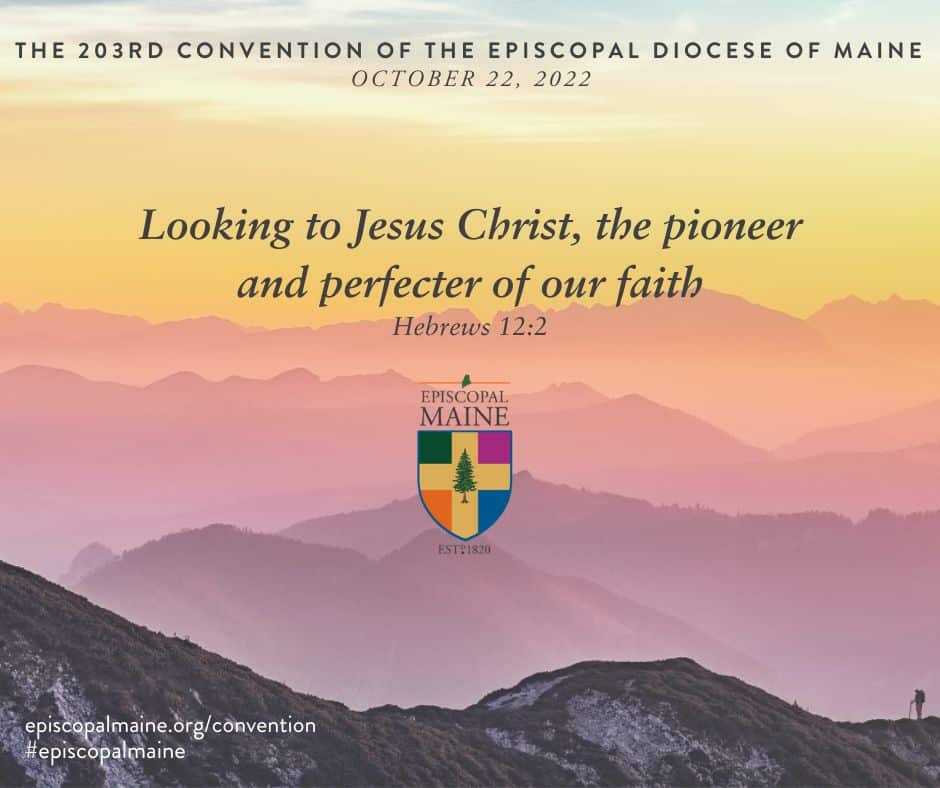 Call to Convention
OFFICIAL NOTICE is hereby given, in accordance with Canon Six, Section I, of the Canons of the Episcopal Diocese of Maine, that the 203rd Annual Convention will assemble, God willing, via electronic means for an online convention, on or about Saturday, 22 October 2022.
Barbara Martin
Canon for Administration and Registrar
12 July 2022
For more information, contact Canon Barbara Martin via email or at 207.772.1953 x 125.
Certification of Lay Delegates – Deadline Upcoming
Lay delegates elected to serve at convention must be certified using the form below by July 31, 2022. This certificate must be prepared and signed by the Rector, Vicar or Priest in Charge, if there is one, or a Warden or Clerk of the Vestry or Bishop's Committee when there is no Rector, Vicar or Priest in Charge. Once a congregation has submitted their certificate, the church will no longer appear in the dropdown list on the form.
Important Dates
July 31: Certificate of Delegates Due
September 16: Nominations and Resolutions Due
September 27: Intro to Convention / Area Caucus
October 4: Budget, Rules of Order, Resolutions
October 11: Resolutions, Consent Calendar
October 18: on hold as business demands
October 19: Registration Deadline
October 22: Day of Convention
October 25 Convention Debrief and Thanksgivings for the Town Hall program
All information about the 2022 Convention on the Episcopal Maine website as it becomes available.
Excerpt from News for Clergy and Lay Leaders 12 July 2022